When you are in the market for an electric car, the first thing that comes to mind is the vehicle's driving range after a full charge. This is the distance the car can travel before recharging its battery. Another important aspect that people focus on is the charging duration. If you drive your electric vehicle daily, it is essential to know its charging duration to get the range you will require for daily use. Typically, the total charging time depends on the vehicle's battery size. So, how and where do you charge an electric vehicle? The following are different charging places based on the owner's convenience.
Electric Vehicle Charging at Work
It is very convenient to charge your electric car while at work since many people usually spend a significant amount of time at their workplace. Nowadays, many companies consider installing charging facilities for visitors and staff to prepare for the shift to the electric fleet or for sustainability reasons.
Typically, workplace and home chargers have similar charging speeds and use the universal Type 2 sockets. Therefore, users must have their own cables.
Based on your workplace's preference and systems, the charging process may commence by simply plugging in or utilizing a smartphone app or an RFID swipe card. An organization may opt to put in high-powered 50kW rapid chargers, but these systems are usually ideal for fleet vehicles rather than employee cars due to the cost.
If your organization doesn't have charging stations, but several employees drive electric vehicles, you should consider requesting the installation of the stations to your manager or HR office.
Charging an Electric Vehicle at Your Residence
If you have an off-street parking area, you can charge your electric vehicle by mounting a dedicated home charger. This is the most convenient charging location, especially if you opt to do it overnight. Typically, a dedicated charging point provides the fastest probable charging speeds, which are between 10 to 30 miles of range per hour. These systems usually have additional safety specs. For instance, you can access extra smart features and updates such as over-the-air software and energy monitors if the system supports Wi-Fi.
Home-based chargers also have a universal 'Type 2' power point that can be connected with a separate cable that fits into a vehicle. The car manufacturer usually issues these separate cables. However, you can buy them when ordering your home charger if you never got one or need a replacement. It is also possible to plug an electric vehicle into a typical 3-pin plug in your residence. However, this method requires a longer charging period, and the sockets usually lack the needed safety specs found in a dedicated charger.
Even if someone opts for a home charger with an attached cable, they must have a different 'Type 2' cable to plug into the open charging facilities.
Charging an Electric Vehicle at Open Stations
A person can opt to charge their electric car while parking in public places such as gyms, retail parks, supermarkets, and cinemas, among other places. Although you may not need to charge the battery fully, regular top-offs can prevent it from running low or save you the time you need to charge it fully.
Typically, destination charging facilities provide 7kW charging. This usually gives a 20 to 30 miles of range per hour plugged in. These charging stations require someone to have a personal charging cable and download a smartphone application to begin the charging process. However, this may not be necessary for some instances. Although some old-fashioned charging facilities necessitate the user to send off an admittance 'RFID' card, many organizations are gradually doing away with them.
In short, the most convenient location to charge an electric vehicle depends on your schedule and the battery's capacity. Ensuring the battery remains in perfect condition is essential to enhance reliability and avoid unnecessary recharging. Moreover, it can be very frustrating if your electric car's battery runs low and there is no charging point nearby.
Always remember to run a VINsmart report on any used vehicle before making purchase.  A VINsmart report runs a complete history on the vehicle including whether it has ever been reported as stolen, involved in a major accident, or listed as a totaled vehicle.
VINsmart reports will also give you a history of registration and mileage at registration.  It reports any significant incidents related to the vehicle, such as being involved in a fire or flood.
When you are going to purchase a used vehicle, the best way to ensure you are making a good purchase is to know the vehicle's complete history.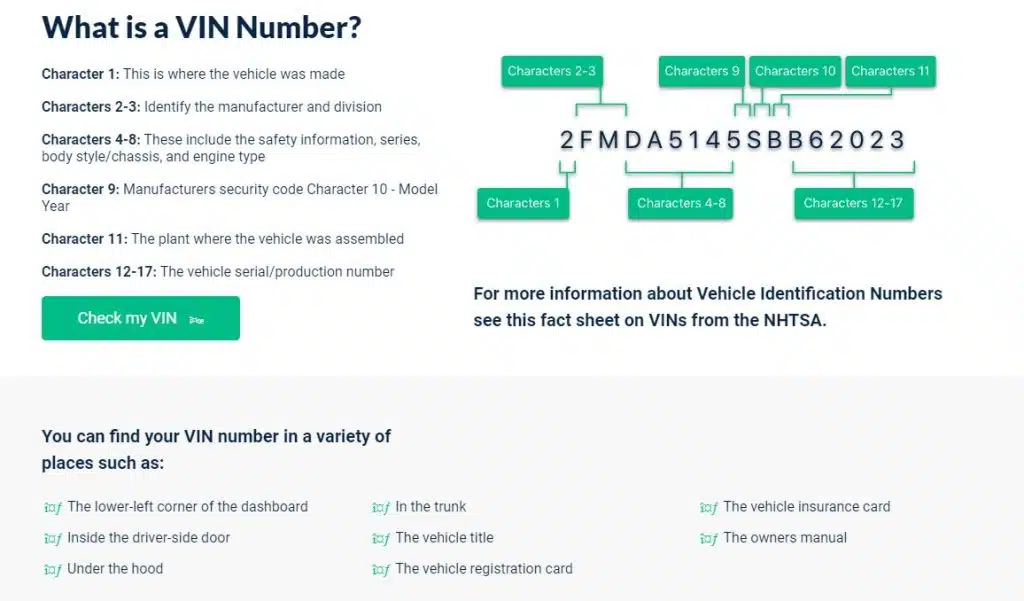 To get started with VINsmart, click here.